Meltio, a developer of metal 3D printing hardware, has announced the launch of its own wire-based 3D printing materials range for the first time.
The company has historically boasted an open materials platform for its wire Laser Metal Deposition (LMD) technology, so the new product line is a change in gears.
Nevertheless, Meltio's 3D printing technology remains compatible with third-party commodity welding wires. As it stands, LMD is compatible with most stainless steels, mild steels, tool steels, titanium alloys, and nickel alloys. Additionally, invar, cobalt-chrome alloys, and precious metals like gold have shown great results in customer-led projects.
Named Meltio Materials, the new materials range currently includes Stainless Steel 316L, Stainless Steel 308, Mild Steel ER70S, Titanium 64, and Nickel 718 (Inconel). Materials like copper, aluminum, and refractories continue to be under development.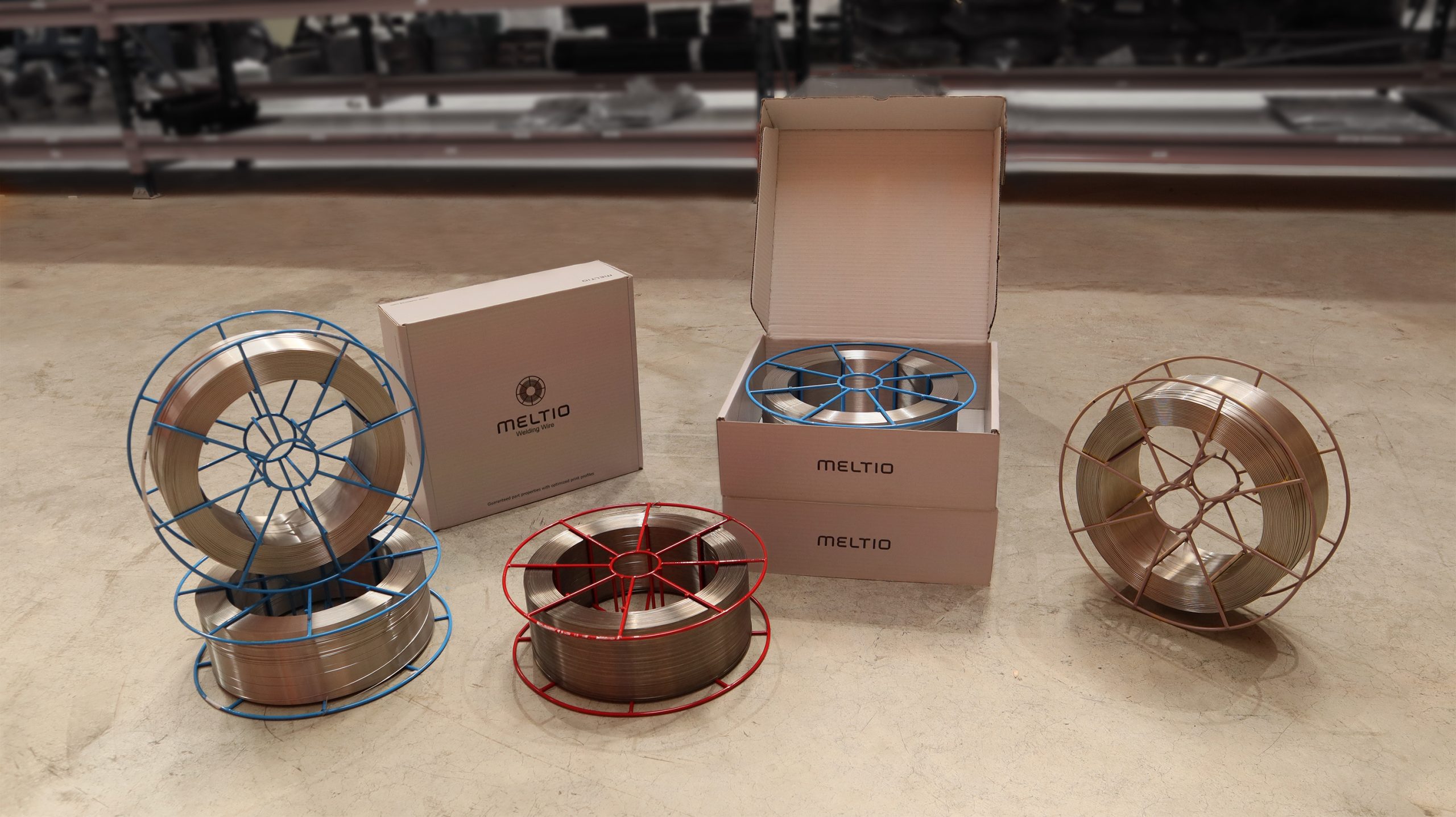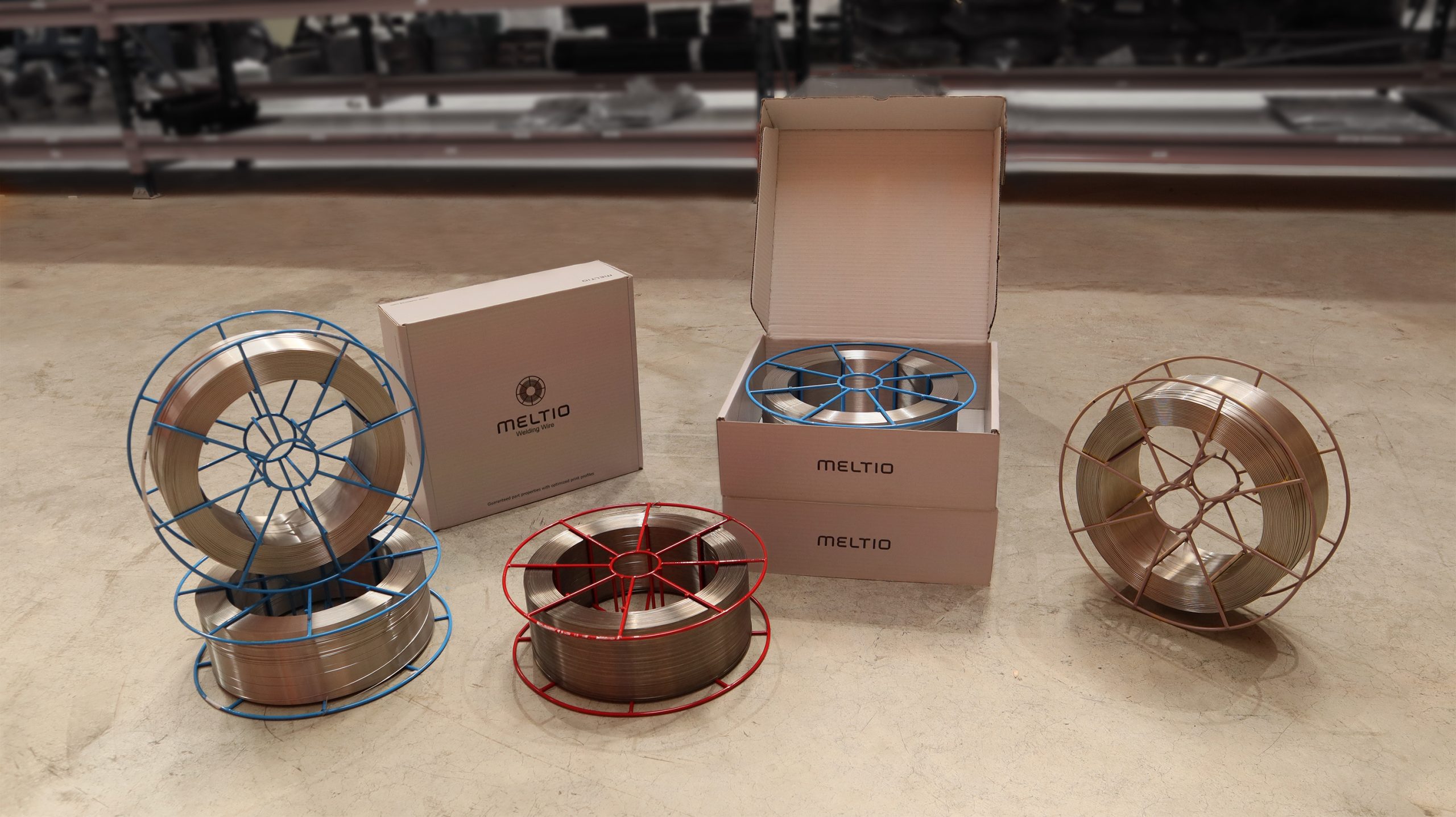 Open Materials vs Meltio Materials
So what new benefits will the Meltio Materials range actually provide? To understand the implications of the launch, it's necessary to weigh up the pros and cons in the 'open materials versus closed materials' debate.
Open material platforms are heralded for the sheer number of materials they are compatible with, giving users ample choice when it comes to material selection. Not only does this enable a wider range of applications, but it's also often more economical to have more than one materials supplier. However, the user is still left alone to figure out the quality of each supplier and craft the print settings for each alloy themselves.
Closed material platforms, on the other hand, tend to provide an excellent 'out-of-the-box' experience. Customers can be sure their feedstock has been validated with system-specific parameters, saving time on benchmarking and trial-and-error.
With Meltio's new disruptive model, customers will be able to utilize Meltio Materials as well as third-party open materials, bridging the benefits of both types of ecosystems. This is very much a novelty in the DED space, since many of the firm's direct competitors have had to remain open due to a lack of technological maturity – they simply haven't been able to provide reliable proprietary printing recipes.
Meltio attributes its success to its focus on welding wire-based materials, which has helped the company fast-track print profile optimization, material qualification, and supplier qualification. By contrast, other powder-based DED platforms have historically struggled with complex system usage issues and problems with cross-contamination. As such, Meltio believes the use of powder naturally stifles the rapid iteration cycles required to qualify and parametrize new materials.
As an aside, each of the offerings in the Meltio Materials range will be competitively priced to be in line with commodity welding wires. Placing importance on both ROI and accessibility, the product line is ultimately intended to enable higher print success rates wrapped in a more streamlined user experience.
Brian Matthews, CTO of Meltio, said, "Meltio is the first company in the DED space to provide parameterized materials to fast-track industrial adoption and an open material ecosystem to foster user-driven innovation.
LMD 3D printing with Meltio
Since its launch in May 2019, Meltio has built a name for itself with its LMD multi-metal additive manufacturing technology, with the new in-house materials range now enabling a whole host of potential applications.
The Stainless Steel offerings, combining corrosion resistance and great mechanical properties, are expected to see use in marine and chemical applications. On the other hand, Mild Steel will offer high ductility for easy weldability and machinability. Finally, Titanium offers an excellent strength-to-weight ratio and biocompatibility, while Inconel is known for its outstanding heat and chemical resistance. The firm expects to see these metals used to 3D print high-performance parts in industries such as aerospace, energy, healthcare, and consumer electronics.
The firm's LMD technology is a form of Directed Energy Deposition (DED), whereby multiple fiber-coupled diode laser sources are used to melt metal materials fed out of a central nozzle. The intersection point forms weld beads which are deposited directly onto a substrate below, resulting in fully dense metal layers.
The company's product portfolio comprises the Meltio M450 3D printer and the Meltio Engine, a modular 3D printing tool head that can be integrated seamlessly with CNC machines, robotic arms, and gantry systems. Aimed at SMEs and large corporations alike, the Meltio Engine is designed to fuse the benefits of LMD with large-format control systems to deliver affordable and accessible metal 3D printing capabilities to its users.
Source: https://3dprintingindustry.com/news/meltio-aims-for-accessible-metal-3d-printing-with-its-first-wire-based-materials-range-202551/
Author: Kubi Sertoglu