Uncategorized
It's 2022 and printers are getting cheaper and more complex, largely thanks to a combination of low cost sensors combined with smarter software.
This is the case with the latest offering from Hong Kong-based hardware manufacturer KOKONI, who has just launched a crowdfunding campaign for their printer… the KOKONI EC-1.
Their cute little new printer offers the ability to print models from a photograph, captured with the KOKONI camera software app. The company is calling this "instant AI-Modeling" for reasons that will become clear in a few seconds.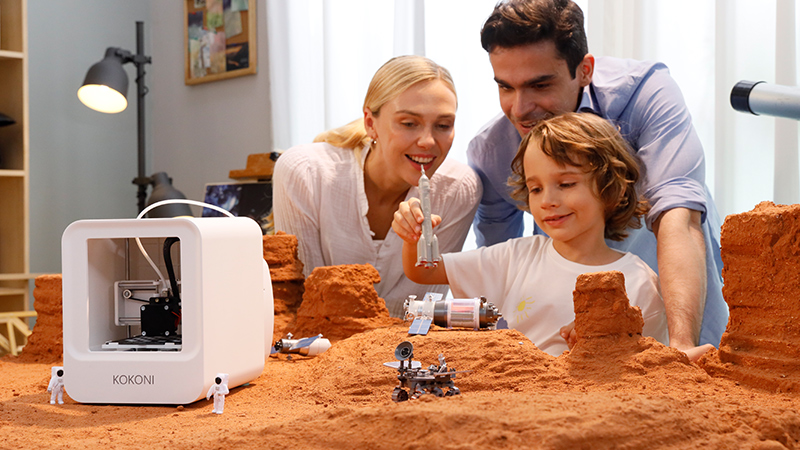 With this printer and its software, you can literally take a photo, have the app's AI-algorithm convert it to a 3D model, send it to the printer, and print. No more 3D scanning, no standing around taking photos from every angle of an object before stitching the images…the software does it all.
It's basically snap, and print. That's cool right?
It's interesting for sure.
The press materials for the product show some images of a person being photographed and then having their plastic avatar printed by the EC-1, and they mention the word "avatar" quite a lot, so one wonders if the focus is on printing human-like figurines rather than other objects.
Personally I have no need to print a plastic version of myself. I can see situations where I may need an approximate model of something without having to get the calipers out for a measuring session though.
"As virtual reality becomes a bigger part of our daily lives, we seek ways to make meaningful connections between the virtual and real worlds. The EC-1 is part of that journey, with powerful AI algorithms that make 3D modeling easy for anyone," said Chen Tianrun, CEO at KOKONI.
"There is no longer any need to work with complicated modeling software or use expensive equipment. With just a smartphone and the KOKONI EC-1, photorealistic 3D avatars and models come to life at the touch of a button."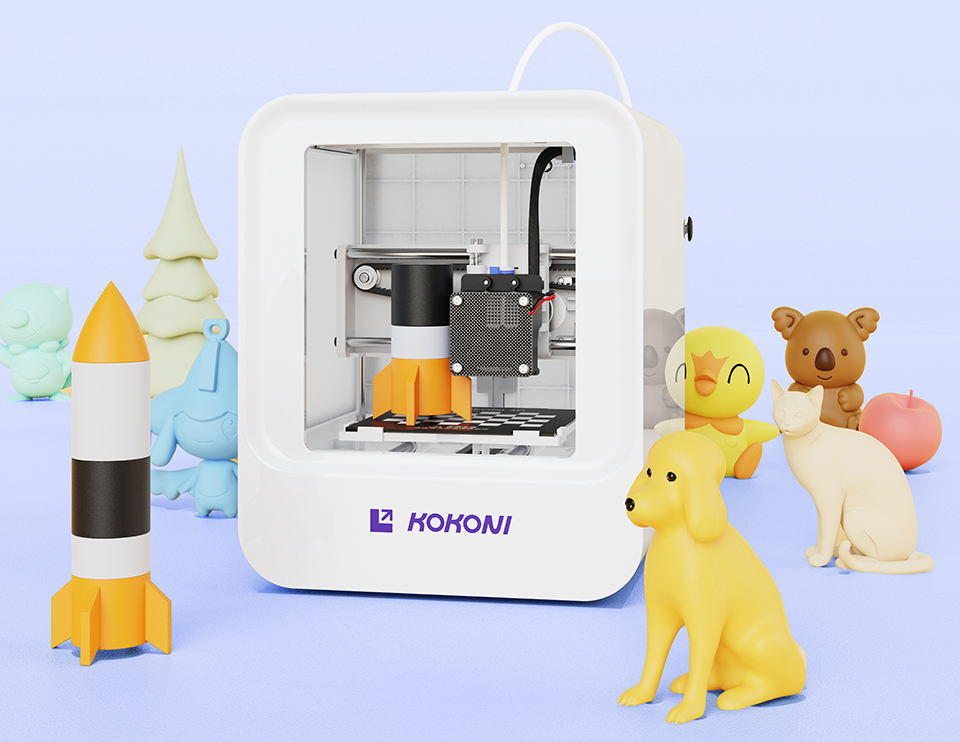 The KOKONI printer comes with a specially-developed nozzle and exclusive PLA filament which the company promises will create smoother prints.
Apparently it does this without clogging thanks to a "finite element thermal simulation". This is very interesting, and we would like to know more about that. Sadly there is little info available about the details of that feature on the campaign page. Maybe they will expand on this topic when they launch the product…
So, it's interesting and cool, and it's attractive from a product design perspective. But who will be using this printer?
Obviously it's aimed at those who don't want to mess around with CAD modeling so much. But if the app can scan objects to some reasonable level of accuracy, there is no reason this printer can find a broader selection of customers. Cosplayers may find some good use for this also, although the seemingly small bed size may be a limiting factor.
Sure, there are other methods of converting a photo into an STL file, but the workflows for this are pretty clunky and the results are not great. This printer, if it functions as promised, could be a game changer in that regard
Author: Phillip Keane
Source: https://3dprinting.com/news/new-ai-modeling-printer-creates-models-from-photos/