Uncategorized
The engineers, designers, and entrepreneurs of tomorrow are in university today and, fortunately, more institutions than ever are offering degree programs in 3D printing, aka additive manufacturing. As North America and Europe see more manufacturing return to the domestic market from overseas in the form of additive manufacturing, there's a growing demand for skilled engineers.
Today, additive manufacturing is taught in practically every engineering program and most major universities house a 3D printing lab or maker space, but some universities offer an in-depth focus. The universities featured below cover more additive technologies, dive deeper into material science, and train students on the design only possible through 3D printing. Plus, they offer hands-on training with a range of industrial 3D printers.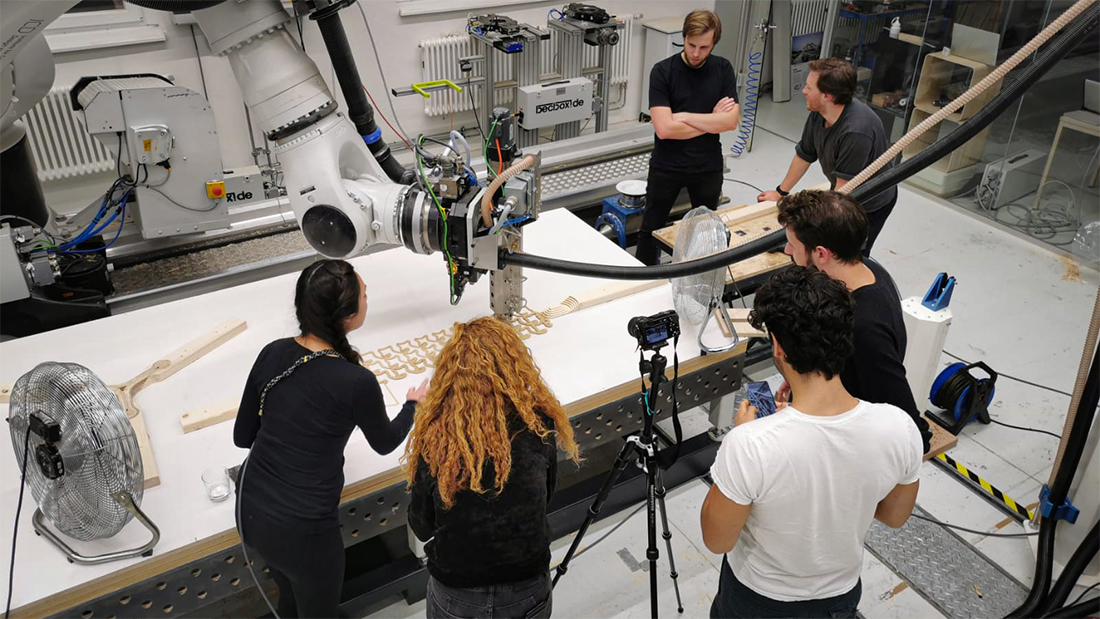 Students at the University of Stuttgart in Germany developing novel additive assembly sequences (Source: University of Stuttgart)
From learning new uses for 3D printers in tomorrow's business and factories to pushing the boundaries of what 3D printers can do, universities worldwide are hotbeds of innovation (think university spin-offs Desktop Metal, Carbon, and BCN3D).
Companies and corporations hoping to profit from innovations in additive manufacturing are hiring well-trained engineers and partnering with universities to conduct their proprietary R&D. Businesses of all sizes are turning to the consulting wings of these universities to help them best incorporate 3D printing into their processes. They're also paying good money for professionals with the latest skills.
If you're a student looking for the best school to learn the latest 3D tech or if you're an entrepreneur looking for expertise on your 3D printing applications, take a look at these universities and institutions on the cutting edge of additive manufacturing.
Author: ALL3DP
Source: https://all3dp.com/1/top-university-3d-printing-additive-manufacturing-programs/