Uncategorized
We have seen a fair selection of 3D printed instruments on this site, ranging from Olaf Diegel's guitar creations, to low-cost instruments for students on a budget.
But we seldom see any printed high-end instruments available at larger production runs. Anything with a larger price tag seems to be limited to unique instruments.
The new Karen Ultralight 3D printed electric violin from Katahashi Instruments changes that paradigm somewhat by being a quality instrument made for public consumption.
And if you thought "Karen" meant something else, then shame on you, because in Japanese, "Karen" (可憐) refers to "women whose behavior is elegant, apart from having a feminine and delicate figure".
And that's exactly what this violin is: elegant and delicate, as you can see in the pictures.
The range of Karen Ultralight violins come in 4 different colors that are Pearl White, Dark Platinum, and Red Copper (seen below) and my personal favorite, the sleek Black Piano model.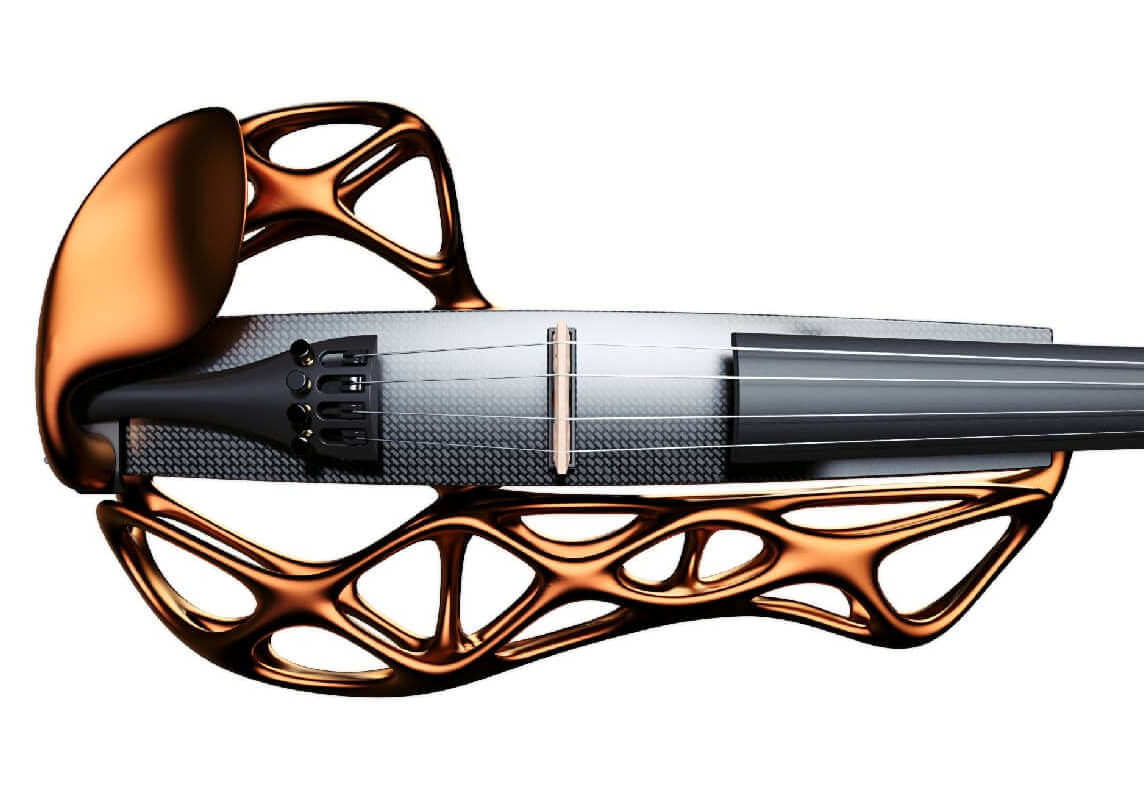 The Karen Ultralight is a 3D printed thing of beauty combining traditional instruments with modern computational design. The traditional violin parts are designed by Katahashi Instruments and the futuristic bits are designed by Spanish design company ANIMA Design, who are based out of Barcelona.
As you can see from the geometry of the violin, it has been designed with the use of some form of topology optimisation software for maximum lightweighting, and that groovy organic singular look that we adore from topology optimisation.
The body itself has been printed with recyclable nylon material with an MJF printing for superior strength compared to FDM.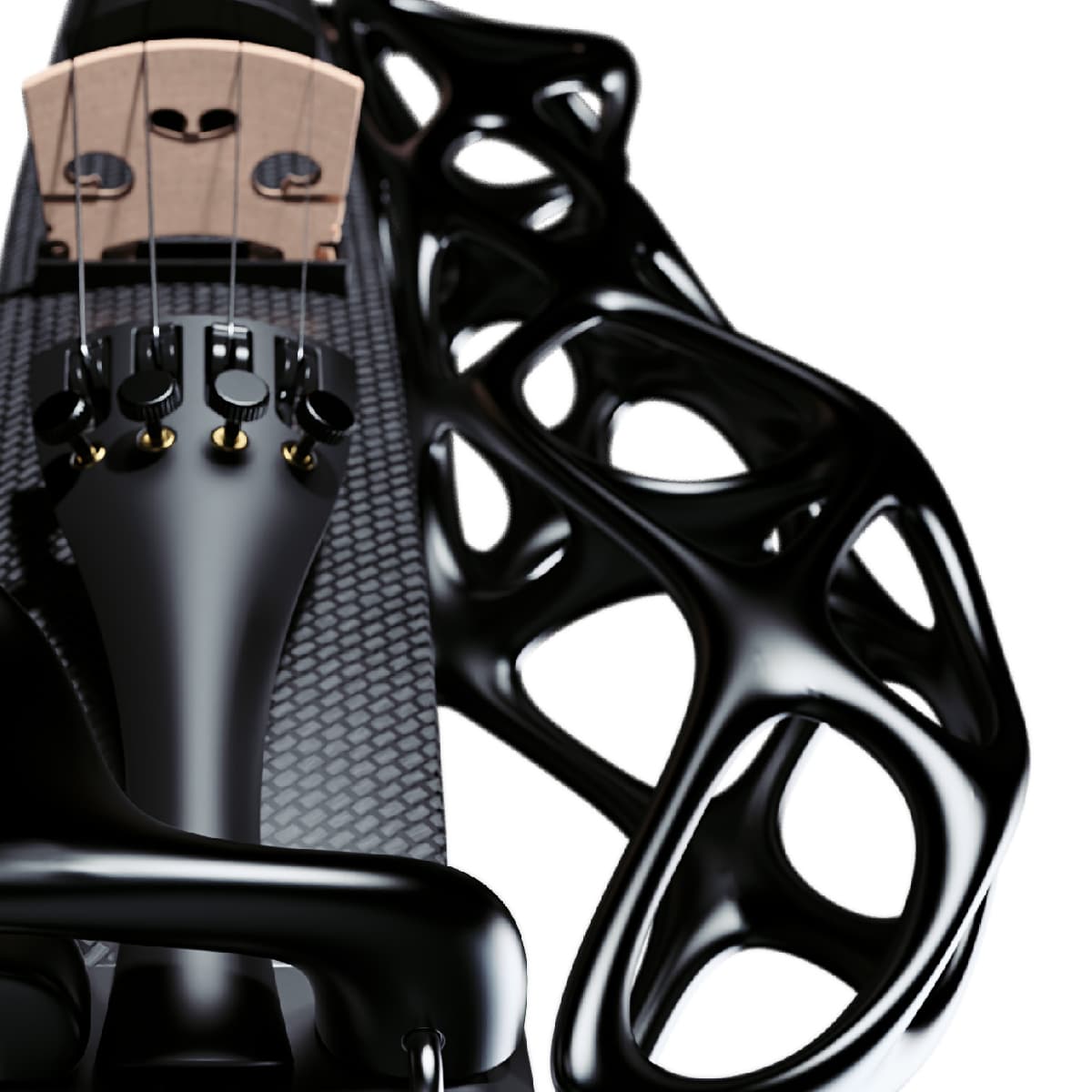 In terms of the other hardware, the Karen features a maple main body/neck with birch fingerboard, and jujube for the tuning pegs and chin rest. The wooden bodywork is covered with a carbon fiber finish.
It's an electric instrument so it features pickup and preamp, a ¼ inch jack for connecting to an amp, mixing desk or headphones (so you don't annoy your neighbors too much). The preamp is powered by a 9v battery and it has a couple of tone control knobs, plus an active/passive switch.
If you're wondering why a traditional Japanese instrument maker is creating instruments that are inspired by western luthiery, this is because the Japanese government created a policy of adopting Western concepts at the end of the 19th century.
Author: Phillip Keane
Source: https://3dprinting.com/news/ultralight-printed-violin-hits-shelves/