Uncategorized
3D printed instruments are not a new thing, as we have seen with Olaf Diegel's ever growing range of AM guitar creations. But most quality boutique instruments carry a price tag to match the effort of creation and the small scales of production.
Enter musician/engineer Matthew Canel, who hopes to change that. Canel is an engineering graduate from Case Western Reserve University, Cleveland, Ohio and in a previous life spent time learning the cello.
Motivated by the high cost of musical instruments (cello in particular), Canel has turned to additive manufacturing to make instruments of a reasonable quality for students.
The FDM printed violins are on sale via his 3DMusic website, and can be purchased for as little as $200.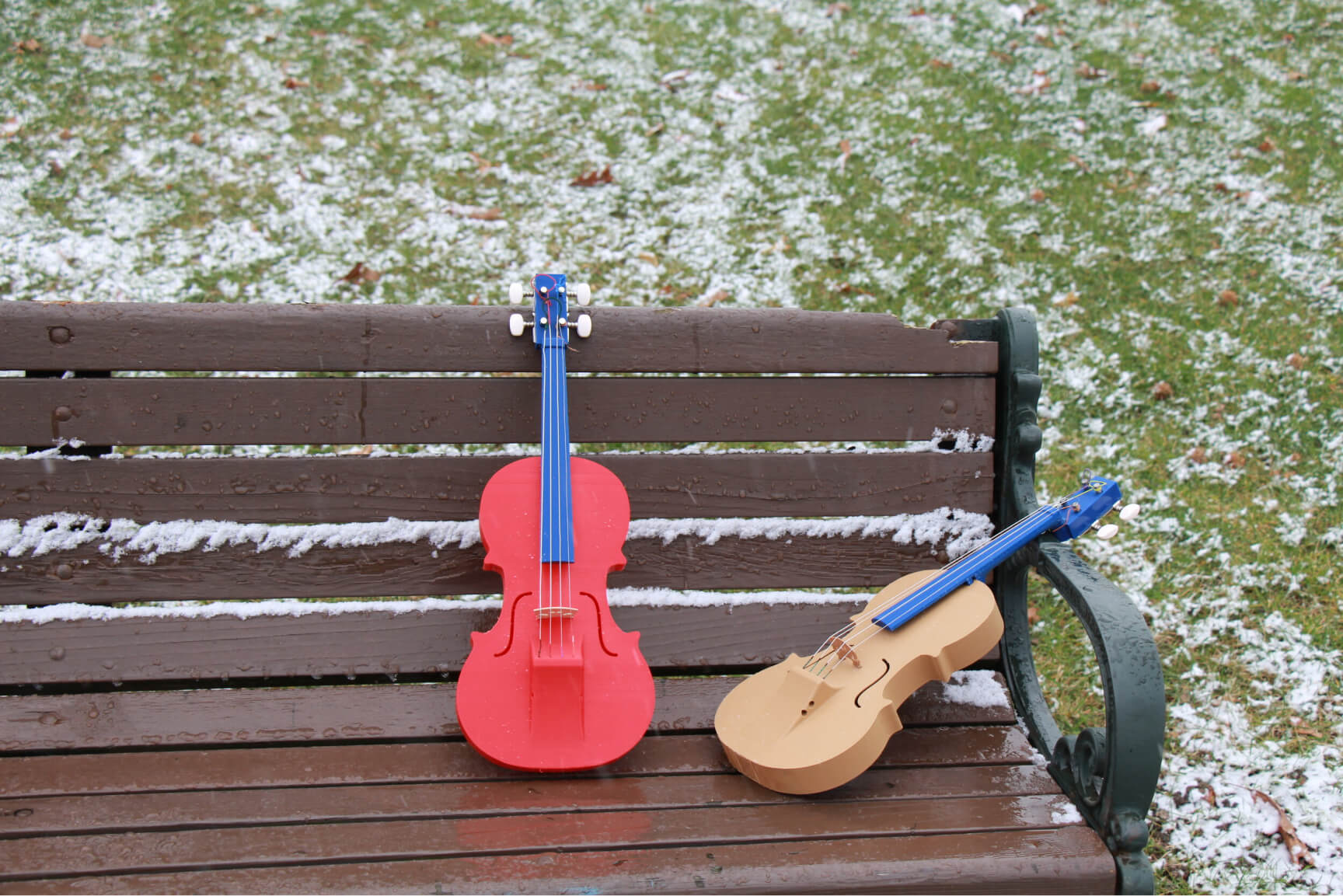 That may sound a little expensive for an FDM print, but you're not only paying for the printer time here, you are paying for the design work which has been carried out with the aid of professional luthiers. Sure, you could download any number of free STLs off the web and print it out, but it likely won't sound too great.
The result of 3DMusic's efforts is a violin that is claimed to sound something like a wooden instrument. Or at the very least, like an instrument in a higher price bracket!
"You can buy a wooden violin for up to $1 million. So, there is a huge range…the cheapest violins I've found on AliExpress are to $69 plus shipping, and their sound quality is what a $69 violin would sound like," said Ben Kaufman, who works on Business Development at 3DMusic.
"We're trying to get the sound quality of a $300 to $400 violin and then come in under their price."
The company was formed a couple of years back, and they showcased their prototype the same year at the CES 2020 exhibition. They have had a stall at CES each year since then also.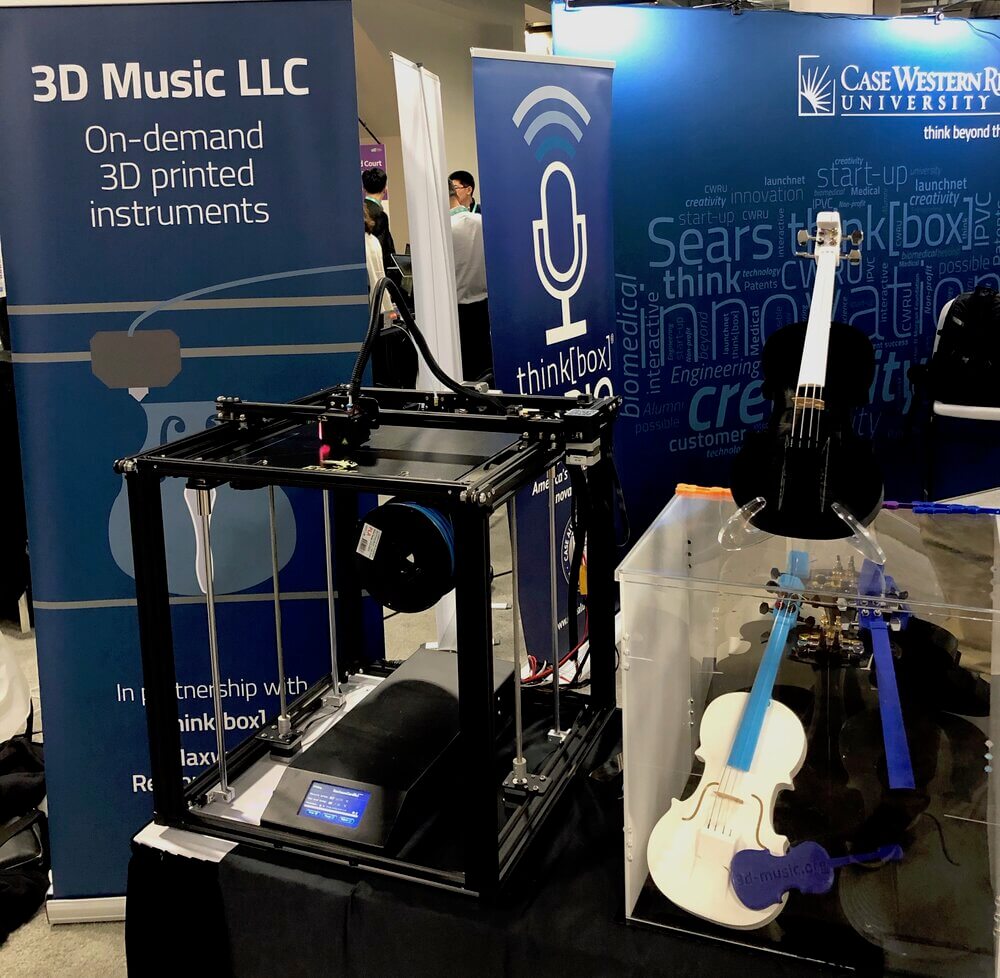 As you can see in the picture, the violins have been printed using what appears to be a normal FDM 3D printer, which no doubt helps to keep the costs in line with the company vision for providing pocket-friendly violins.
Obviously printing a violin is a long way from printing a cello, and it may be a long time before we see any large instruments printed with tonal qualities comparable to their traditionally made variants. It's still hard to print big things out of plastic with commonly available printers.
However, these printed violins are definitely a step in the right direction, and by combining traditional luthiery, modern materials and even simulation methods, the prospect of building a superior instrument out of plastic may not seem too crazy.
Author: Phillip Keane
Source: https://3dprinting.com/news/3d-printed-violins-for-the-masses/